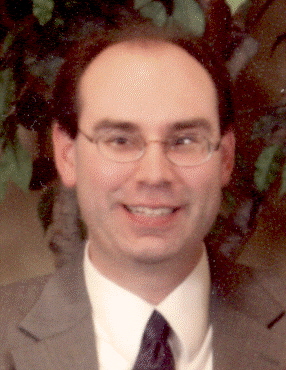 Hello! My name is Scott A. Brooks. I was born and raised in Peoria, IL. I am a graduate of Limestone Community High School and Pensacola Christian College. I graduated with my Bachelor of Science degree in Accounting in May 1993.
I was an accountant for Heights Finance Corporation for over 22 years. During that time I also operated Brooks Accounting & Tax Service out of my home. I resigned my job at Heights Finance Corporation on December 15, 2017 to pursue my dream of becoming my own boss. On July 12, 2017 my wife and I purchased a building in Washington to become the new home of Brooks Accounting and Tax Service. Because the building needed many repairs, we weren't able to move in until February 5, 2018.
We believe in providing outstanding service to our clients and our slogan reflects our desire: "Quality, Reliability, and Affordability Go Hand in Hand."
Our clients come back year after year because of the service they receive. Our clients live in the following cities: Bartonville, Bloomington, Canton, Chicago, Chillicothe, Creve Coeur, Cuba, Delavan, Dunlap, East Peoria, Edelstein, Edwards, Elmwood, Eureka, Farmington, Germantown Hills, Goodfield, Groveland, Hopewell, Lacon, Lincoln, Lowpoint, Mackinaw, Mapleton, Marquette Heights, Metamora, Morton, Normal, North Pekin, Pekin, Peoria, Peoria Heights, Princeville, Roanoke, Washburn, Washington, and Wyoming. We also have clients that live in Arizona, Florida, Iowa, Michigan, Tennessee, and Texas!
We would love for you to become our next client!